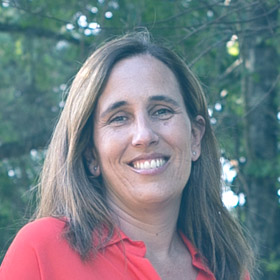 Constanza is an attorney at law from the Universidad de Buenos Aires (2001) and she obtained her Masters in Corporate Law from Universidad Austral (2003). She is specialized in corporate law, corporate governance, mergers and acquisitions. She has a vast experience in business seeking social and environmental positive impact. She advises on the design and development of impact funds aimed at boosting sustainable finance and focusing on ESG (environmental social governance). She specialized in sustainable value chains and complex structures for the creation of solutions for non-traditional figures, including organizations with non-profit and for-profit "hybrid-structures".
She recently co-founded Keidos Legal Impact, a consultancy focused on generating, facilitating and/or escalating the impact of organizations seeking to make sustainability central to their DNA. She participated in structuring the first SDG Bond launched in Bolivia by the Banco de Desarrollo Productivo.
She co-founded the "Latin American Impact Lawyers Network" to boost impact businesses in the region and she is a member of its Board. She has been appointed board member of ESELA (The Legal Network for Social Impact), an international network which promotes impact business. She is also a member of the GSG Impact Investment Task Force created between Argentina and Uruguay in order to promote impact investment in Argentina. She actively participates in the "Latin America Payment by Result Network" (Red Latinoamericana de Pago por Resultado). She co-founded "Legal Group B" (Grupo Jurídico B) in Argentina, which drafted the bill being presented to the National Argentine Congress for providing legal protection and boosting development of "Benefits Corporations" (Collective Interest and Benefit Companies).
She is the author of several articles and publications. She has actively participated in different congresses and conferences on her areas of knowledge. Her most recent ones include: "Legal aspects of impact investing in Argentina: where are we now and where are we going"; "Social Enterprise: a sustainable model which breaks through traditional approach"; 14th Argentine Congress on Company Law and 10th Ibero-American Congress on Company Law and Business. Academia B E-books: "Public venture as a development engine for bottom-line economy. A tool for boosting its execution" and "Legislative movement of benefit and collective interest companies (BIC) in Latin America. Analysis, challenges and proposal for its development". "Share Rights in State and Private owned Companies" (2016 thru 2020); "B Corps: The Company of the future?". She has contributed in drafting the Guide "Impact Entrepreneurship" (Emprender con Impacto), prepared in 2017 by the Social Innovation Laboratory from the City of Buenos Aires Entrepreneurs Authority and the Inclusive Businesses Department in Universidad Di Tella. She was Counsel at Beccar Varela law firm and there she led the impact area at Beccar Varela and provided strategic legal services for the growing impact economy.
---